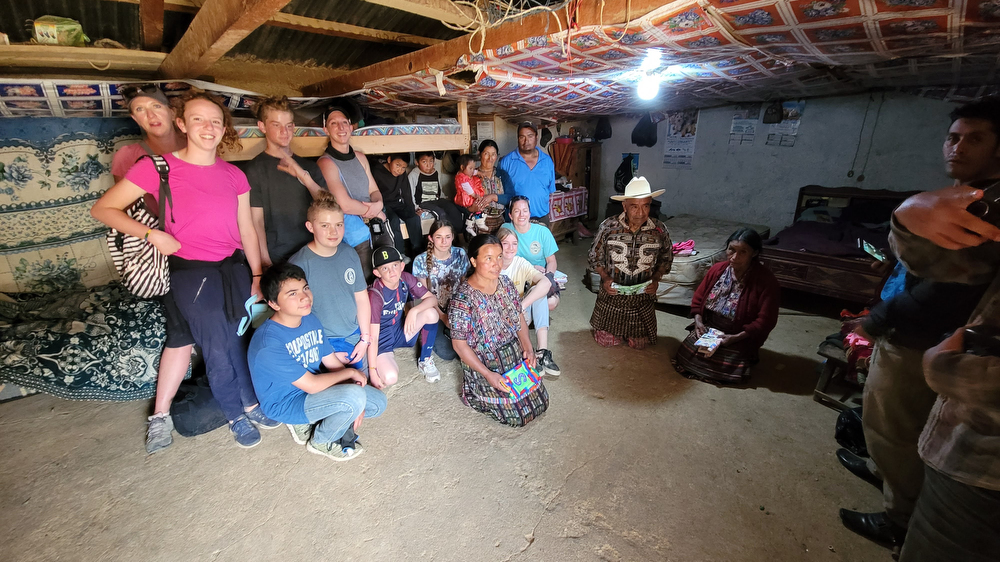 Building Bunk Beds and Swingsets in Zacapa
The Guatemala Children's Project, a small non-profit organization based in Utah, is dedicated to improving the lives of indigenous and impoverished children in Guatemala. Twice each year, a group of volunteers from the organization travels to Guatemala to spend a week building bunk beds and playgrounds for the children.
This past July, a group of 22 volunteers made the journey. They came from a variety of walks of life. A few examples: Maria, is a retired school teacher; Carlos, is a college student studying engineering; Jerry is a high school student at Snow Canyon High School and he and a dozen of his classmates joined the group. All of them were eager to make a difference in the world.
As they arrived in Guatemala, they were met with warm welcomes from the local community. The children, in particular, were overjoyed to see the volunteers, and they eagerly helped out with the construction efforts.
Over the course of the week, the volunteers worked tirelessly to build bunk beds and playgrounds for the children. They spent long days in the hot sun, but they never complained, knowing that their efforts were making a real difference in the lives of the children.
As the week came to a close, the volunteers were sad to say goodbye to the children and the community. They knew that they would always remember the joy and gratitude they had experienced during their time in Guatemala, and they hoped to come back again one day to continue making a positive impact on the world.